Know How To Sell Yourself To Employers!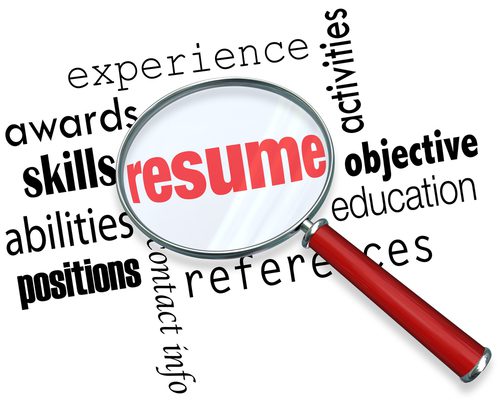 Whether you served two years or 20 years, you gained experience and skills during your time in the armed forces.
Those experiences and skills can serve you very well in a civilian career. But first, you need to make sure a potential civilian employer understands what you did. The language used to describe skills, tasks, and job titles in the military is something largely unknown in the civilian working world.
On average, you have about 30 seconds when a recruiter or hiring manager is first reading your resume to make an impression. If they don't understand what you're saying in your resume, you aren't likely to get a second look.
We've put together some tips to help you write a resume that will not only be understandable to employers but make you stand out as well!
Use Your Resources
Take advantage of all career-search benefits available to you, either through your branch of the service or Veterans' Affairs.
Also, get a copy of your Verification of Military Experience and Training documents from the Department of Defense. You'll have all the information about what you did in the service in one place. It also puts your experience in civilian terms, which will come in handy when writing your resume!
Skills Translation 101
You gained traits in the military that translate very well to civilian work, such as being mission-focused, able to work as a team, leadership, discipline, and a commitment to service. That's a good start, and these traits can be worked into a resume.
Use your profile statement and key skills list that go above the listing of your job experience to highlight those traits, as well as other specific skills that you want to stand out.
Now, let's talk about your experience. While employers may not know what an NCO is, the work of an NCO does fall under a managerial role, so you can describe your position as a leader, supervisor, or manager.
If you were a supply sergeant, for example, highlight your skills in inventory control, logistics, and management.
Avoid jargon about projects, missions, or equipment. If you were a mechanic, you don't have to name the equipment or vehicles. Use civilian terms like helicopter, tank, all-terrain vehicle, etc.
List all of your awards, training, and education.
Here's a sample resume from military.com to give you a roadmap for writing your resume.
One Resume Does Not Fit All Jobs
One thing you will have in common with civilians is that you should tailor your resume to each job you apply for so that the skills and experience they are seeking are prominent in your resume.
Read the job listing carefully. Better yet, print it and make notes about which of your skills and experience are wanted in the job listing. Make a copy of your resume and tweak it to make sure those skills are not only mentioned but featured. Use this information in writing your cover letter, as well.
The in-depth CTEP training you get at NC-TEC is a great addition to your resume. Contact us to learn more about a career in propane!