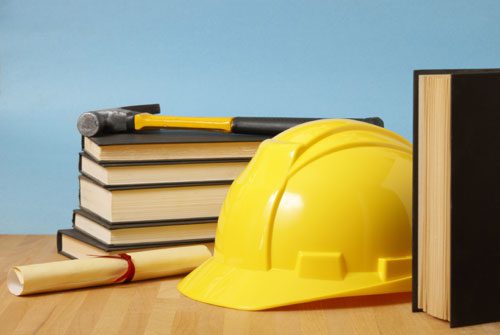 Which Is Right for You?
Whether you are separating from military service, just graduating high school and considering your future, or have been in the workforce for a while and are seeking a new career path, you have a lot to think about.
One choice you face is how you are going to prepare for this next chapter of your professional life. If you're looking for a career with opportunities to grow and advance, you are going to need some further training and education.
While attending college may be the right path for some, there are disadvantages. On the other hand, professional trade training like the Certified Employee Training Program at NC-TEC offers advantages to many seeking a new direction.
Here are those advantages.
Trade School Takes Less Time
To get a college degree, you're looking at a minimum of four years of study for a bachelor's degree. But when you go the trade school route, you can finish in a year or less. And the CETP program at NC-TEC is eight weeks of intensive teaching and hands-on training. Instead of sitting in a classroom for the next few years, you'll be working and building a successful career in propane!
Trade school is more affordable
Student loan debt is the second-largest consumer debt category, only surpassed by mortgage debt. There is currently about $1.6 trillion in student loan debt in the United States, spread out over more than 44 million people. The average amount of student loan debt for a college graduate is close to $30,000.
If those figures are a little scary, that's what makes trade schools like NC-TEC a great alternative to college. Trade school costs are a fraction of college costs for tuition, room, board, and books. NC-TEC, like many other trade schools, offers tuition assistance. And if you are separating from the military, your GI Bill® benefits can be used to pay for your propane career training at NC-TEC!
Trade school is all about the work
When you go to college, you have to take a lot of subjects unrelated to what you want to do with your life.
Not at trade school! At NC-TEC, you don't have to worry about philosophy, art, or English literature. Our CETP course is laser-focused on the skills and knowledge you need to begin a career in propane. Yes, there's classroom time covering subjects like the science of propane. But there's a lot of practical, hands-on training taught by propane industry experts.
Trade school offers immediate opportunities
When you leave NC-TEC, you will have a solid foundation of knowledge and training that you can apply right away in the propane business. Propane is used all over the United States, so you can take your NC-TEC training wherever you want to be. And that training can take anywhere you want to go in the propane business, starting with propane delivery and working your way up and maybe owning your own propane business someday!
Ready to get started on a career in propane? Contact us to learn more about NC-TEC!