Get job security as well as abundant opportunities with training at NC-TEC!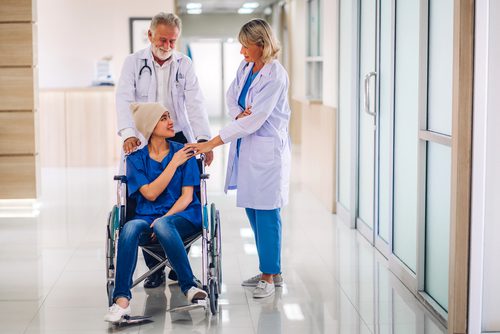 If you're feeling anxious about things lately, you're not alone. Inflation, the Russian invasion of Ukraine, gas prices, the losses and lingering effects of the COVID-19 pandemic have many of us looking for security and stability in our lives.
One way you can do that is finding a line of work most likely to be immune to economic problems like recession. NC-TEC can help with that with our comprehensive eight-week Certified Employee Training Program course that prepares you for a career in propane. We also provide tuition assistance.
The propane industry is a great field if you're not only looking for stability but for opportunities to advance. The propane industry employs more than 75,000 people in the U.S. and contributes close to $40 billion to the U.S. gross domestic product.
More than 50 million homes in the U.S. use propane for heating, water heating, cooking, fireplaces, pool and spa heaters, grilling, and more. More than 1 million businesses, more than 500,000 farms, and about 185,000 industrial businesses use propane as well. Those numbers are expected to grow as homeowners and businesses discover the benefits of a clean-burning, high-efficiency domestic energy source.
With the training you get from NC-TEC, you can work your way up from delivery driver to service technician to all sorts of other work in propane, such as logistics and dispatch, customer service, management, and maybe even owning your own business!
Here are some other fields where you can find the job security you seek.
Education
During economic downturns, the education sector typically remains stable and may even improve. Parents keep their children in school, and many adults enroll in educational programs to enhance their skills and earnings potential, frequently due to joblessness. Flexible and more affordable educational programs that specialize in particular skills have become increasingly popular. Teachers, tutors, program planners, and administrative staff are all sought after by online educational providers.
Health care
People get sick or injured regardless of their and the country's economic situation, so they're still going to need health care. This is especially true in this time, as the Baby Boomer generation continues to age and need more care. This will create more demand not only for doctors and nurses, but personal and home care assistants, social workers, mental health professionals, health care technology workers, and support staff such as orderlies, administrative assistants, and kitchen staff.
Freight and logistics
One thing the COVID-19 pandemic taught us was just how essential our supply chain is to keeping our country safe and our economy going. Whether it's driving a truck or working in logistics and planning, this is a strong, stable industry.
Information technology
Between the development of cloud technology, the increase of online businesses and shopping, and the pandemic-fueled increase in remote work, businesses need talented IT staff more than ever. These presents a wealth of employment possibilities for computer software engineers, help desk professionals, website designers, web developers, systems administrators, and cloud computing experts.
Get started on a career in propane with NC-TEC's CETP program! Contact us today to learn more.