Plan Your Move From Military to Civilian Life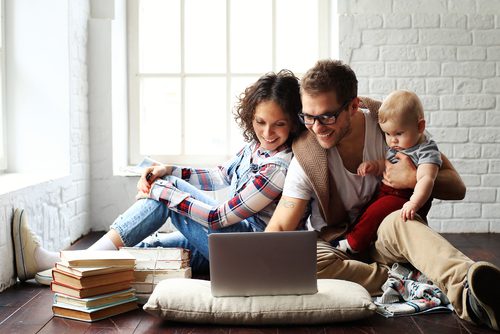 Have you served in the military and are now looking to make a successful transition into civilian life?
With the multitude of tasks and all the time involved in transitioning from military to civilian life, not having a timeline will make the work of transition feel like herding cats. A transition timeline helps you organize what you need to do and when you need to do it. Things you need to do won't fall through the cracks, leaving you stressed as you scramble to get them done on time.
You deserve success after serving our country. Help lay the foundation for success by creating a timeline, so you and your family make an easier transition into civilian life.
Here are three tips to help you get started.
Get An Early Start
Ideally, you should begin work on your transition between 18 and 24 months before your separation date. This gives you time to plan, do needed paperwork, and research career opportunities, the area where you plan to live, and get your finances in order.
Get Going on Separation Tasks
Much of your early work is going to involve the paperwork and things you need to do ahead of separation. Here are some of the things to get started on at 18 to 20 months ahead of separation from service:
Complete DD Form 2648. This is the DoD pre-separation counseling checklist so you know which benefits and services you will need counseling for
Look into the Transfer Assistance Program and register for classes
Complete your Military Optional Code Crosswalk and Gap Analysis
Schedule your capstone event
Focus On the Future
If you have a family, they are separating, too, and need to be considered in this transition. Talk with them, both one-on-one and as a family about their goals both right after your separation and in the long term. Pay attention to signs of stress or anxiety in children. Resources are available for spouses and children of separating service members.
You need to think about money as part of your post-separation life. Determine what you will need to earn to afford where you want to live. Research housing options, cost of living, average salaries.
Get started on your career goals. Research your field and the companies you want to work for. Create a resume, using some tips we found.
Pay attention to your social media presence. Employers look at that. Remove potentially damaging or embarrassing posts from your profile on sites like Facebook or Twitter. Update or create a LinkedIn profile and start adding people to your network there.
Look into career options and training. At NC-TEC, our Certified Employee Training Program fast-tracks you into a rewarding career in propane.
Do informational interviews with people in your chosen career. Take notes and refer to them for common things they tell you.
Finally, take care of yourself. This is a stressful time for both you and your family. Keep exercising, use your resources like your mentor and support team, get rest, spend time with friends and family, and avoid excessive eating and drinking.
NC-TEC training can help you begin a successful, rewarding career in propane. Contact us today to learn more and enroll!