Use these tips to get back in the game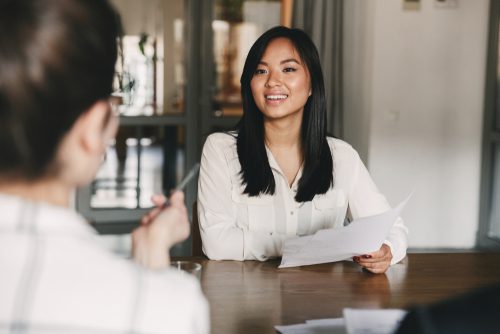 Going back into the workforce after an extended time away can be scary.
It's a different workforce in many ways than it was when you left. There have been economic ups and downs, a global pandemic, and the continuing Great Resignation.
You have a lot to figure out. What kind of work do you want to do? How do you get a job these days?
We have some tips to help you take the steps from out of work to back to work.
Do some work before you apply for work
First, research the industry and position you're looking to work in. What are employers wanting in terms of employees? If you're lacking in the experience and skills they want, now is the time to change that.
Do some training, whether it's a course, certification, or on-hands training. The eight-week Certified Employee Training Program (CETP) at NC-TEC is outstanding preparation for working in propane. You'll get the skills and knowledge you need to work in a growing industry that offers you a wide range of job possibilities and opportunities for advancement, including delivery driver, service technician, customer service, office staff, dispatch, management, and more.
If you have been involved in volunteer work, remember the skills used and gained there may be things to add to your resume. Were you in charge of Sunday School at your church? You have management, training, and leadership experience! Did you volunteer with a local food pantry? The skills gained there include teamwork, organization, and interpersonal.
Get in touch with former co-workers and other professional contacts. They may have insights about your planned line of work. They may also know about opportunities, training options, and networking events that can help you.
Update your resume
The overwhelming majority of times, you can't do what your parents and grandparents may advise you to do: Call a company and see if they're hiring. Most job applications these days are done online, which means your resumé likely goes through keyword filters before a person at the company even sees it.
A professional resumé writer may be a good investment. They have insights on what skills are important to employers in your field, and craft a resume that will not only get past the filters but get attention from hiring managers. They can also create a sample cover letter for you, and give you tips for applying for jobs.
Get feedback
No one likes to be criticized. But now is the time to be open to what other people have to say, especially those working in the field you want to be in.
Career counselors, people in your line of work, as well as friends and former co-workers, can all provide insights and guidance.
Have them look over your resumé and cover letter and give honest feedback. Practice your elevator pitch and do mock interviews with them. Have them look over your job interview outfit and make sure it's in good condition and fits well, and, if needed, take them shopping with you for what you need to look polished and professional.
Go for quality over quantity
While it may be tempting to apply for all the jobs you see, step back. Save the jobs you see that you may like so you can go back and read them carefully. Discard the ones that don't work with your skills, underpay, or aren't a work environment you like.
Once you've narrowed down the jobs to a few, take your time with each application. Customize your resumé for the skills wanted in each job, and tailor your cover letter to each one so you highlight what that employer is seeking.
Consider part-time and contract work
If you can afford these options, part-time and contract work offer the chance to get back into the workforce in a lower-pressure way. You will be able to learn new things, feel back at home in a work environment, make new professional connections, and add new skills to your resumé.
A career in propane offers many opportunities for growth and advancement, and NC-TEC offers the training that can help you succeed! Get in touch with us to learn more about our CETP training.