NC-Tec Training Can Help You Make a Positive Career Move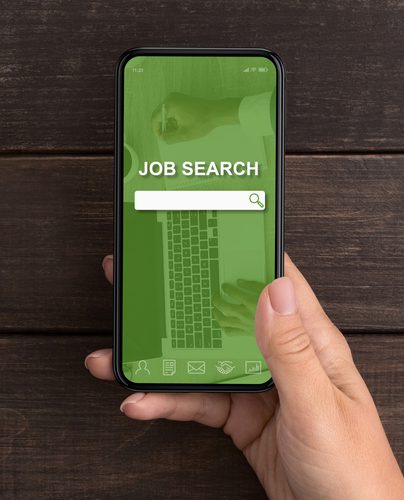 The COVID-19 pandemic has affected many parts of our lives. One major impact has been in our work.
Many people were laid off. Others lost jobs because businesses closed. And many more began to rethink their careers, seeking better opportunities for growth and advancement in a stable industry.
If you're one of those people looking to make a change in their work, you're not alone. According to a study by Prudential, 48% of working Americans are rethinking the type of work they want to do going forward. And a whopping 53% would consider an entirely new industry if they had access to training.
What are the top reasons for people wanting to make a move in their career?
Compensation 50%
Work-life balance 38%
Limited growth opportunities 34%
According to Matt Weis of National Able Network, a workforce training program, the desire for a career shift comes down to desire for a better life.
"Some of these job-seekers may be thinking, 'I shouldn't have to take abuse. I shouldn't have to work three jobs to make family-sustaining wage rates. I should be able to work one job where I can feasibly be relatively happy to go to work each day,'" he said.
Does any or all of this resonate with you? Then now is the time to take a look at propane! Working in propane offers many opportunities and the training you get at NC-TEC can get you started faster than other job training and education programs.
The NC-Tec Advantage
With a major change like a career shift, you want to make a smart investment in your future. Training for a career in propane at NC-TEC is just that.
Training at NC-TEC way more cost-effective than college or other job training programs. Our Certified Employee Training Program course is an intensive eight-week program. You take a deep dive into all things propane. You'll learn the science of propane, working with propane, and specialties including plant operations, propane delivery, and propane systems installation. This thorough course was created by the industry leaders of the Southeast Propane Alliance to make you ready for the National Propane Gas Association's CETP certification.
NC-TEC is a state-of-the-art facility that combines classroom work with hands-on experience. Because our class sizes are small, you'll get the personal attention that gives you the confidence in what you are learning and doing.
Why Choose a Career in Propane?
Working in propane offers you many of the things that people are looking for in a post-pandemic career change.
You'll make competitive wages from the start as a propane delivery driver. And from there, the opportunities for professional advancement abound. You can move into propane equipment and appliance installation and service, customer service, dispatch, and more. You could also decide to start your own propane business!
The skills and knowledge you gain at NC-TEC can be used anywhere in the country, because propane is used everywhere.
If you're looking for a new career path, contact us and learn how NC-TEC can get you started in propane!