Make your transition easier with training at NC-TEC!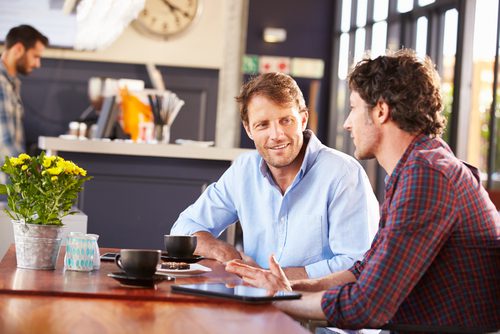 Have you made the decision to separate from military service? You have a lot to do, between the separation process as well as figuring out what comes next for you and your family.
You will likely be getting a lot of information and advice. But there are some important things you need to know about that no one may think to tell you. But we will.
Separation can be expensive
During your military service, many basics in life such as housing and health care were covered. You have a lot to learn about financial life as a civilian, including taxable income, veterans' benefits, renting or buying a home, and health insurance.
You may also end up taking a pay cut if you get a job right out of the service, or you may decide to take some time for education and training. Both of those can be financial hits you need to be ready for.
Now is the time to learn about financial issues and prepare for them. First, take advantage of everything your Transition Assistance Program (TAP) offers. Also, do your own research at sites like Military Wallet.
You need to know yourself
This is not New Age woo. Self-knowledge involves critical thinking and is essential to making the transition into civilian life.
During your military service, being a part of the military was a large part of your personal as well as professional identity. But now that you are separating, you need to think about who you are and what you want to do without that. This thinking can be liberating. You may discover that an interest you developed over the years, whether based on your work in the service or not, could be a new career path.
You don't have to do this alone. Professional career counselors are great for helping you figure out where you want to go from your military service, and how to get there.
For example, you may want professional training. That doesn't have to mean college. NC-TEC's Certified Employee Training Program can prepare you for a career in propane in just eight weeks!
Be ready for a competitive job market
The experience and skills you have developed in the military are desirable in many professions. But you may not have distinct advantages over civilians who have been educated or have experience in your desired field.
This time ahead of separation is a time to learn about selling yourself in the civilian job market. This is another area your TAP and civilian career counseling can help with everything from writing a resumé that makes your military experience even more desirable to civilian employers to developing communication skills.
You may have to start at a lower level than you expected to. But don't take that as an insult. Take it as an opportunity to challenge yourself, to learn, and to grow.
Don't be a "Jack of All Trades"
One mistake many veterans make as they transition out of the military is thinking that their experience means they can cast a wide professional net and telling potential employers, "I can do anything."
Think about what skills you have and how that translates to the work you are seeking. Narrow your job search to those jobs and focus on tailoring your resumé and cover letter to each position you apply for.
Create an elevator pitch for yourself that details what fields you are interested in and what kind of work you want to do. This gives you practice for networking opportunities. Here's an example.
"I'm Daniel and am currently separating from the Army. I'm interested in working in transportation after my experience as a driver and mechanic in the service and would like to learn more about the opportunities in this field. Do you know of someone who would be able to discuss this with me?"
Find out more about what a career in propane can do for you. Contact NC-TEC today for more information!