Your First Step Towards Work In Propane Delivery!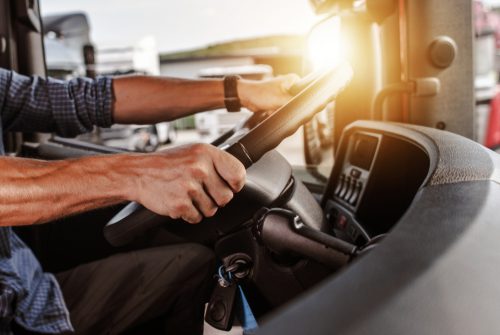 CDL stands for "commercial driver's license." It is required to drive large, heavy, or placarded hazard material commercial vehicles. These vehicles include:
Tractor trailers
Flatbed trucks
Large buses such as transit, charter, or school buses
Segmented buses
Box trucks
Dump trucks
Tanker vehicles
The Different Classes Of CDLs
Class A. You can drive the widest range of trucks with a Class A CDL, including tractor-trailers (also called a semi or 18-wheeler), truck and trailer combinations including double and triple trailers, tractor-trailer buses, tanker vehicles, flatbed trucks, and most Class B or Class C vehicles if you have the right endorsements. More jobs are available to a driver with a Class A license. It's the preferred license for those looking for a long-term driving career. A Class A license gives you access to the higher-paying driving jobs. If you want to longer-distance driving, this license will give you more opportunities for that kind of work.
Class B. With a Class B CDL, you are allowed to drive vehicles such as straight trucks, large buses such as municipal or school buses, segmented buses, box trucks such as delivery or furniture trucks, dump trucks with small trailers, and some Class C vehicles if you have the proper endorsement. Jobs in Class B are very competitive. Drivers seeking this license are looking for a particular line of work or see driving as a short-term thing or a steppingstone to another position.
Class C. This license is for commercial vehicles not covered by Class A or B.
CDL Training 101
Getting your CDL is a multi-step process. Each state has its own regulations for CDLs, so start at your state's motor vehicles department and get a copy of your state's CDL manual. This will explain the process of getting a CDL where you live.
You also need to think about what kind of commercial driving you want to do, as that affects which license you will train for.
The next step is getting your commercial learner's permit (CLP). Many trucking schools and community colleges which offer trucking programs require that before you can begin their training. Most training programs run less than eight weeks.
Some states mandate that you complete a training program before obtaining a CDL. You must pass both a written exam and a driving skills test to obtain a CDL, and there are also state and federal guidelines you must meet.
NC-TEC Training Puts That CDL License To Work
Depending on which state you live in, you will need a Class A or Class B CDL to get work as a propane delivery driver. Most propane companies also require a clean driving record.
You also need training in the safe handling and delivery of propane. NC-TEC's Certified Employee Training Program (CETP) provides that, along with all the tools you need to begin a career in propane.
Working in propane provides many benefits and opportunities. Propane is used all over the country, so wherever you live, there are job opportunities. It is a growing industry that provides stability. There are many opportunities for advancement from propane delivery driver into other service or management positions, or even owning your own propane company!
You can use that CDL license and training from NC-TEC to start your career in propane. Contact us today to get started!