Put Your Driving Skills To Work For You!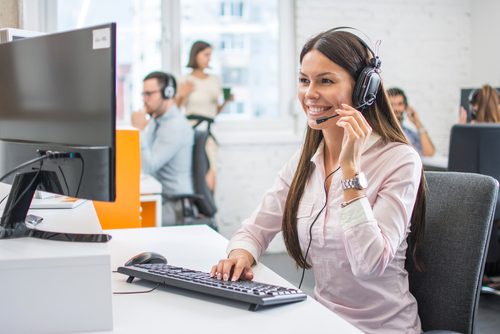 The transportation industry has proven just how essential it is in this past year.
As so many Americans were staying home and working remotely, they needed a safe way to access the products and services they needed. The transportation industry stepped up, making sure people had everything from food to propane to Christmas presents delivered. Recently, it has played a critical role in getting the COVID-19 vaccines distributed so we can protect ourselves and our loved ones.
That has all been reflected in job listings, as the transportation industry continues to grow and evolve. In 2019, jobs in the transportation industry were expected to grow by 3%, according to the Bureau of Labor Statistics' Occupational Outlook. But that has changed with the increased demand created by the effects of the COVID-19 pandemic. Career Builder reported that truck drivers and support positions for transportation had the largest job growth.
If you're looking for a trucking career, there are all sorts of options, both behind the wheel and in the office. Here are some.
Propane Delivery Driver
This is an ideal trucking job for people who want to be out in and serve their communities and want to be home at the end of the workday.
What's great about working in propane is that jobs aren't limited to one region. People all over the U.S. use propane in their homes and businesses. Whether you want to work in your hometown or strike out for someplace new, you can find delivery driver opportunities.
If this work appeals to you, NC-TEC can help you get there! Our eight-week Certified Employee Training Program teaches you all you need to know to begin a career in propane. You'll get hands-on training in bobtail propane delivery, how a bobtail delivery truck operates, its equipment and systems, and the process of safely transporting and delivering propane. We also train you in the delivery of propane cylinders.
Once training is complete, you will need to obtain a commercial driver's license (CDL) as well as hazmat and tanker endorsements.
Dispatcher
Propane companies need dispatchers to make sure deliveries are made when they're supposed to be. They also handle emergency propane deliveries and other no-heat emergencies customers may have. This job requires good organizational and communication skills.
Logistician
Getting trucks, products, and materials from Point A to Points B, C, D, etc., takes planning. A logistician plans a transportation company's operations, often using specialized computer software and systems to do it. Their objective is to maximize efficiency while maintaining high standards for safety and service. You need strong organizational, communication, and interpersonal skills as you'll be dealing with almost all departments of a transportation company.
This is one of the higher-paying transportation jobs. If you have experience either in the military or another industry with planning and execution, this may be an outstanding opportunity for you.
Mechanics And Service Technicians
If a company uses fleet vehicles, they likely have a mechanic on staff. That means lots of opportunities nationwide for large corporations and smaller organizations like your local propane company.
Veterans who worked in mechanics and equipment maintenance and repairs while in service can put their skills and experience to work here.
Delivery Driver
With people ordering groceries, clothing, appliances, and more online, delivery drivers are in demand.
You'll work close to home, so you won't be away from your family. Many of these delivery jobs do not require a commercial driver's license. There may be flexibility in terms of hours and full-time or part-time. Employers can be large corporations like Amazon or local courier companies who contract with major retailers and delivery apps such as Instacart.
There's room for you in the propane industry with training from NC-TEC! Get in touch with us to get started.