What you need to do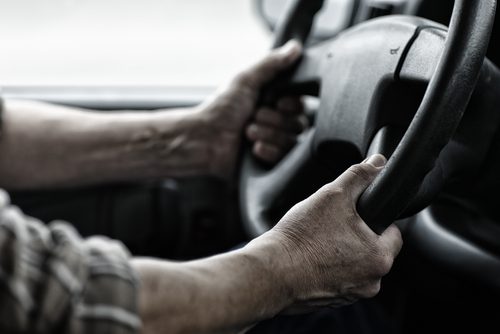 A CDL is a commercial driver's license, and it is required to drive several types of commercial vehicles, including:
Tractor trailers
Flatbed trucks
Large buses such as transit, charter, or school buses
Segmented buses
Box trucks
Dump trucks
Tanker vehicles
You need a CDL to drive a propane delivery truck. At NC-TEC, we provide training in propane delivery as part of our Certified Employee Training Program. However, you'll need additional training in driving commercial vehicles like a propane delivery truck.
What is needed in North Carolina?
The first step is getting a CDL permit. CDL training programs usually require them before enrollment.
Once you've completed training, you can apply for your CDL. You must show up at your local North Carolina Division of Motor Vehicles driver's license office with the following:
ONE document verifying your identity and your age, such as a birth certificate, U.S. passport, unexpired foreign passport, REAL ID card, motor vehicle driver's record, school documents, U.S. military ID, North Carolina Limited Driving Privileges paperwork, U.S. government documents, and court documents such as an official divorce decree, court order for change of name of gender, adoption papers, or a certified court order for child support
Your Social Security card or a document proving you have a Social Security number, such as tax forms, military documents, or a Medicaid or Medicare card with your Social Security number
For U.S. citizens, TWO documents proving North Carolina residency such as a vehicle registration card, voter precinct card, utility bill with current address, or a copy of your lease or mortgage statement
For non-citizens, ONE document proving legal U.S. residency, such as an unexpired, valid Permanent Resident Card or Employment Authorization Document
ONE document proving liability insurance coverage from a provider licensed to do business in North Carolina
You must certify that you only hold one driver's license, and that it is not suspended, disqualified, or revoked. The DMV will do a background check to verify this.
You will be required to verify the type of vehicle you operate or expect to operate and provide medical certification. Some commercial drivers may be required to have a medical card, depending on what kind of driving they'll be doing.
CDL applicants will have to pay a fee, which varies based on which class license you are applying for.
Are tests required for a CDL?
Yes. The first test is a knowledge test, which tests how much you know about North Carolina and Federal commercial driving regulations. You must get at least 80% of the questions right to pass.
Then, you must take a road skills test. This consists of three parts: pre-trip inspection, basic vehicle control, and road skills. The pre-trip inspection consists of you and the tester doing a full walk-around of the vehicle, and you point out vehicle components, explaining what is being checked and why. For basic vehicle control, you'll have to do straight-line backing, alley dock backing, and offset left or right backing. Finally, you'll do a road test on public streets to show your skills in normal traffic situations.
The North Carolina DMV does not provide commercial vehicles for testing. You must bring your own.
You must show up for testing with a valid driver's license and your unexpired commercial learner's permit.
NOTE: Not all driver's license offices offer CDL testing. Call 919-715-7000 to find the office nearest you that does.
There's good news for military members. You may qualify for a waiver of the CDL skills test if you qualify.
You can learn more by calling 919-861-3319.
Ready to put your CDL to work? Get training for a career in propane with NC-TEC! Contact us today to learn more about our Certified Employee Training Program.