Be smart with your money and benefits!
If you are planning the transition from a military career to civilian life, you have a lot on your plate.
But don't let managing your money fall through the cracks. This is a critical move in your life, one that will change your financial situation drastically.
We've put together a list of things you need to do and think about while you make this major change in your life and career.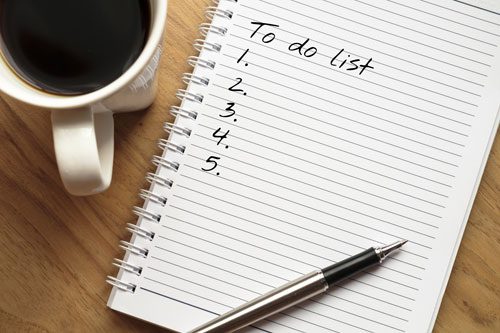 Take advantage of resources
The military offers help to its members navigating the process of separating from service and moving into civilian life. The best resource is your branch's Transition Assistance Program (TAP). It offers counseling and instruction in all facets of the transition, including finances. Each service branch has its own TAP:
Think about your next career
For the majority of service members who have separated, searching for a job was the most challenging and stressful part of the process. You have to create a resumé and a LinkedIn profile, and do a lot of other things. Your TAP can help you navigate this.
If you're looking for a career where you don't have to get a college degree, but still have opportunities for advancement, look no further than propane! NC-TEC can get you started with our CETP certification program. It's laser-focused on comprehensive training about all things propane.
What's great about working in propane is that you can find work anywhere you want to live. And the sky's the limit when it comes to moving up the ladder. You can go from delivery driver into equipment service, customer service, dispatch, and eventually management. Like to be your own boss? You can work towards eventually own your own business!
Know your benefits
Take the time to do a deep dive into programs like the GI Bill® and tuition assistance.
These programs are invaluable as you consider your career and training options in your post-service life.
NC-TEC's training is an approved usage of your GI Bill benefits.
Start saving for your transition
Create a separate savings account dedicated to the time after your separation. You're going to have a whole lot of new expenses like housing and transportation, and you may not be working right away.
Be ready for changes
Financial life in the civilian world is dramatically different than the military life you've know. Here are some differences you have to know about and be prepared for.
Taxes. You will have more money for taxes withheld from your civilian paycheck. However, there are many tax breaks for which you may qualify.
Salary. Research your income potential in your chosen field. Plan for paying more in taxes and other expenses and create a budget for you and your family.
Health care. You and your family's health care coverage will likely end the day you separate from service. But there are options such as TRICARE that you may be able to use. Learn about this through your TAP.
Savings. Now is the time to start thinking about retirement. Do you know the difference between an IRA, a Roth IRA, a 403B and a 401K? If you don't, start researching now.
NC-TEC can help you transition from the service to a successful career in propane. Contact us today to learn more!