Put your skills to work in propane with NC-TEC!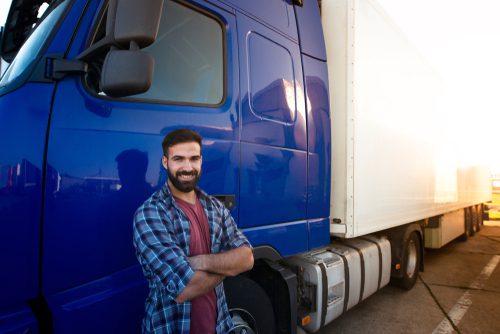 When separating from the military, you're leaving with skills you can take with you into a civilian career.
Those who worked with and drove trucks in the service may be looking to use that experience in their future civilian work. Demand is high for truck drivers. How high? According to the Society for Human Resources Management, the trucking industry will need to hire 1.1 million drivers over the next 10 years to keep up with demand.
One of the industries looking for skilled commercial drivers is the propane industry. NC-TEC's intensive eight-week Certified Employee Training Program (CETP) will give you the knowledge and skills needed to launch a career in propane. Because propane is used everywhere in the U.S., you'll be able to take this training along with your military driving skills to find work wherever you want to live.
You can get in on that demand and make a good living pretty quickly once you get out of service. Also, you may be able to avoid the time and expense of truck driving school and some or all of the required testing and go straight to obtaining a Commercial Driver's License (CDL) that is required for truck drivers.
That is thanks to the Federal Motor Carrier Safety Administration's programs for military drivers. Tens of thousands of your fellow military drivers have taken advantage of these opportunities to build civilian commercial driving careers.
How do the FMCSA programs for military drivers work?
The first program is the Military Skills Test Waiver. Drivers with two years' experience safely operating heavy military vehicles are currently licensed, and are or were employed in the last 12 months in a military position that required the operation of a military vehicle equivalent to a commercial vehicle, will be able to obtain a CDL without the normally required driving skills test. The Military Skills Test Waiver is available in every state.
Another program is the Even Exchange Program. It allows qualifying military members to be exempt from the knowledge (written) test for a CDL. If it's used with the Military Skills Test Waiver, drivers can exchange a military license for a CDL. The same qualifications for the Military Skills Test Waiver apply here as well.
Military personnel need to have one of the below military occupational specialty or occupational classification to qualify for the Even Exchange Program:
U.S. Army:
88M – Motor Transport Operator
92F – Fueler 
14T – Patriot Launching Station Operator 
U.S. Marine Corps:
3531 – Motor Vehicle Operator
U.S. Navy: 
U.S. Air Force:
2TI – Vehicle Operator 
2FO – Fueler
3E2 – Pavement and Construction Equipment Operator 
States currently using the Even Exchange Program are Illinois, Kansas, Wisconsin, North Carolina, North Dakota, Vermont, Virginia, Missouri, South Carolina, Idaho, Georgia, New Mexico, Kentucky, West Virginia, California, and Iowa.
The states of Alabama, Arkansas, Connecticut, Florida, Maine, Michigan, Montana, South Dakota, Tennessee, Washington, and Wyoming are currently in the process of joining the Even Exchange Program.
NC-TEC offers thorough training for a career in propane. Contact us today to learn more about what we can do for you!