Get started on your post-service career here!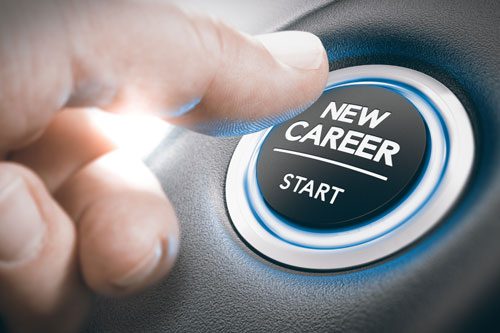 You worked hard in your military career. You served your country with honor. You and your family sacrificed for your service.
Now you are exiting the military for civilian life. And you are taking something very precious with you: your GI Bill® benefits. These benefits can be your springboard to success in your post-service life. You may be worried about making the most of them.
If you're wondering, "What are my GI Bill® benefits going to do for me when it comes to a career once my service is done?" The answer is that those benefits can pay for training that can put you on the road to a rewarding career.
But sifting through all the training opportunities that are advertised as being for veterans can be daunting. It isn't always clear if your GI Bill® benefits will cover the costs of that training.
So we'll get that question out of the way right now. Your GI Bill® benefits can be used to pay for training for a career in propane at NC-TEC!
NC-TEC training is a good investment
At NC-TEC, we're all about career-focused training. You don't have to waste your time with unneeded courses like philosophy or English. Instead, our Certified Employee Training Program (CETP) is laser-focused on the science of propane, the propane business, safety, and technical training. You complete your CETP experience with a rock-solid foundation of the knowledge and skills you can take with you to begin a career in propane.
What makes NC-TEC the right choice instead of other training programs? One word: Opportunity. As a wise man once said, "Opportunity makes your future."
NC-TEC is owned and operated by the Southeast Propane Alliance. We are heavily invested in training our students right and we bring in experts from the propane business to give you hands-on training.
Once you complete CETP training, the sky's the limit with a propane career. You can start out as a propane delivery driver, and follow your skills and interests into other positions like service technician, customer service, management, and even owning your own propane company! You also can choose where you want to be: here in North Carolina, back in your hometown, or someplace new. The opportunity to build the future you want is at the heart of GI Bill® benefits, and that's what NC-TEC gives you.
Ready to train for a field with great job opportunities for veterans? Contact us to learn more about how to use your GI Bill® benefits to prepare for a career in propane!