NC-TEC has the focused training you need to launch your propane career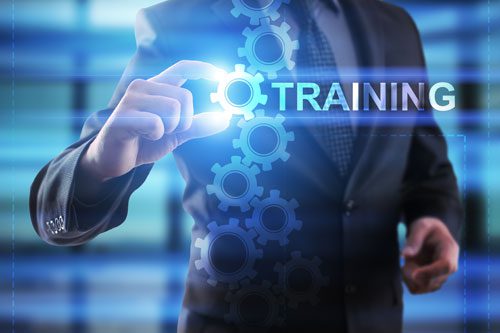 Veterans have come to NC-TEC from a lot of places in their separation process from military service.
Some found us while they were still in service and looking ahead to civilian life. Some veterans came to NC-TEC shortly after separating. And some are coming to us after a longer time in civilian life, looking for something they can build into a career.
But all of the veterans who come to NC-TEC have one thing in common: They don't want to waste time. They want career-focused training and they want training that will get them a job fast once they finish.
NC-TEC: Job training programs for veterans that get results
When you're separating from military service, you see a lot of options out there when it comes to training.
Some, unfortunately, are for jobs that are just that: jobs. There's little or no opportunity to expand skills or move up the ladder. They're dead-end jobs.
Others, like colleges or universities, take a long time and cost a lot of money.
The NC-TEC difference is that our focus is on training for a career in propane, not a job.
You don't have to take classes you don't need. You don't have to spend years in study. Our training is dedicated to a deep dive into the essentials you need for a propane career.
If you're looking for career certifications for veterans, our Certified Employee Training Program is recognized throughout the propane industry. Propane companies around the country will know that you have been well and thoroughly trained and are up for the job.
Join a growing industry
Propane is used all over the United States. Homeowners love propane because it provides clean-burning, efficient heating and water heating. It also gives them the option of a gas range and other appliances if they don't live where there are natural gas connections.
Propane is also essential to businesses in industries including hospitality, manufacturing, distribution, construction and more.
So, wherever you plan to live after you finish at NC-TEC, there are opportunities to begin a career in propane right away.
Ready to begin your new career in propane? Get started today by contacting NC-TEC!