Go where the jobs are with a career in propane!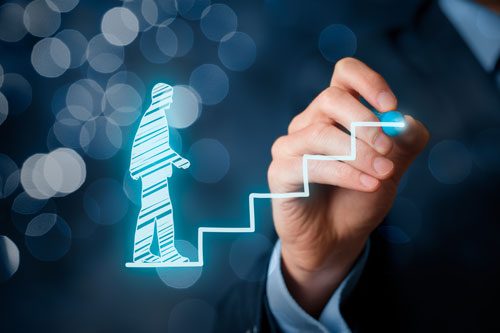 If you're getting ready to transition from military service to civilian life, or have already made the move and are looking for new career opportunities, there are many employers that are looking for the experience, skills, and values veterans bring to their companies.
There are also a wide range of training programs tailored to veterans. NC-TEC is one such program, with courses designed to prepare you for a career in propane.
We have four career fields you can choose from, and also will tell you why propane is such a great opportunity for veterans like yourself.
Technology: You may have worked a lot with technology while in service. That experience can translate into IT, computer security, communications technology, and other jobs.
Government: You have lots of experience working in a government-run environment. So working in a civilian role in government won't be too much of a stretch. You can find work in project management, health care, administration, and a lot more.
Health care: One of the traits many veterans have is being mission-driven. That trait works well in health care. The diverse opportunities include nursing, logistics, facilities management, emergency medical technician, and administration.
Transportation: Many veterans have lots of experience when it comes to moving people, supplies, and equipment. Many also have experience maintaining and repairing a wide range of vehicles and aircraft. Whether you want to do long-haul trucking, local trucking, or work in mechanics, you can find work that meets your skills and interests.
Careers for veterans? Advantage: propane!
While you may have many options for a career after you leave military service, one stands out when it comes to opportunities not only in a career, but in life.
That career is in propane.
With the focused, quality training you get at NC-TEC, you have control over your career in ways other fields can't offer.
First, you're not training for only one job. Our training gives you a start. From delivery driver and service technician, you can move up to roles in dispatch, customer service, and management. If you're the entrepreneurial type, you could even own your own propane company!
Because propane is used all over the United States, you're not stuck with living in one city or region. If you want to live near where you served, or near your hometown, or make a fresh start somewhere else, there are propane jobs there.
Ready to get started on a new career in propane? Contact us today!