Enjoy security and stability in your civilian life!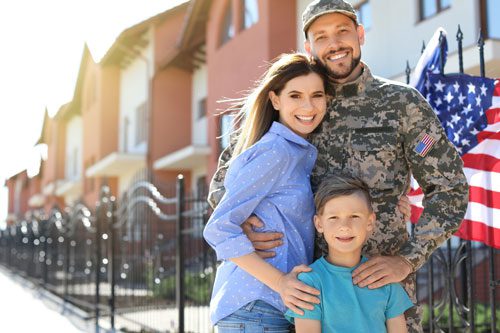 You have a lot to do, plan, think about, and decide as you make the move out of your military career to your civilian life.
The transition from the order, structure, and discipline that life in the military gives to the less-structured life of a civilian can feel a bit overwhelming. You now have to decide where you live and what you want to do.
If you have a family, these decisions affect them as well as you.
One of the major decisions you have to make is how you will earn a living. There are a lot of options out there. But propane is proving to be a solid career choice for many veterans like you, and the CETP (Certified Employee Training Program) at NC-TEC is a way to get started.
What makes NC-TEC special? We don't make you take unneeded courses like history or sociology. Our training is laser-focused on giving you the knowledge and skills to be successful in your propane career. NC-TEC's programs are approved for use by the GI Bill® Benefits. There are also other opportunities for tuition assistance.
Here's why your fellow veterans are choosing a career in propane.
Propane puts your military experience to use
So many other jobs focus on what you have to learn to do the job. With propane, it's about what you bring to the table. Your military experience is valued, and it makes you an ideal fit for working in propane. Here are the traits that you bring that the propane industry is looking for:
A commitment to service
Reliability and responsibility
The ability to work as part of a team
Problem-solving skills
Mission-driven
Any mechanical or technical skills and experience you gained
You already have the foundation for a career in propane. It's time to build on it at NC-TEC.
Propane gives you opportunities to advance
Many opportunities that target veterans like you as you transition to civilian life can be dead-end jobs, with no chance to gain marketable skills or move up the ladder.
Propane is more than a job. It's a career. You'll be working a stable industry where you can make a good income and provide for your family. And where you begin really is just the beginning.
While you may start as a delivery driver, the sky's the limit as to where a propane career can take you. Are you a people person? Customer service may be for you. Do you like fixing things? There are opportunities as a propane equipment service technician. You can move up into dispatch, management, and, if you like being your own boss, you could own your own propane delivery company!
Propane is everywhere
Now that you're leaving the military, for the first time in a long time, or maybe ever, you get to decide where you're going to live. But whether you're moving back to your hometown, staying near your old base, or striking out somewhere new, there are opportunities in propane! The training we give you at NC-TEC can help you build your propane career in any state, coast to coast.
Ready to start building a great future as a civilian? Contact us today to learn more about the opportunities for you in propane!